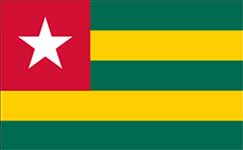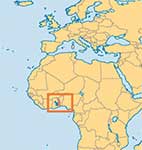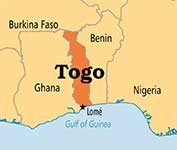 Dates:  Arrival : 20th April evening , Departure : 29th April evening
On air approx: limited/building up 21th, full operation planned from 22nd till 27th, limited/dismantling 28th/29th
Call sign: 5V7P
Operators: OK6DJ David, OK1FCJ Petr
Operation modes:  SSB, CW, RTTY.
Radios: 2 x Elecraft K3
 PA:  RF Power 1k3, Elecraft KPA 500
Antennas:
20m-10m  1x SpiderBeam, 1x HexBeam
30m,40m,80m – verticals with elevated radials
160m inv L with elevated radial
masts: 18m, 12m, local trees
Receiving low bands: DHDL
QSL via OK6DJ, OQRS, LOTW.
OK6DJ QRZ address: David Beran, Dolni Kamenice 55, Holysov 34562, Czech Republic.
Help us reach our goal. Donate the DXpedition via paypal. Do not forget to provide your NAME and CALLSIGN and Email when donating:
We will use 

Thank you to QSO Director authors A65DC, Martin TF8KY, Keli